Express Yourself and 

Share Your Story Through Your Own Songs
Songwriting and Production Classes For All Ages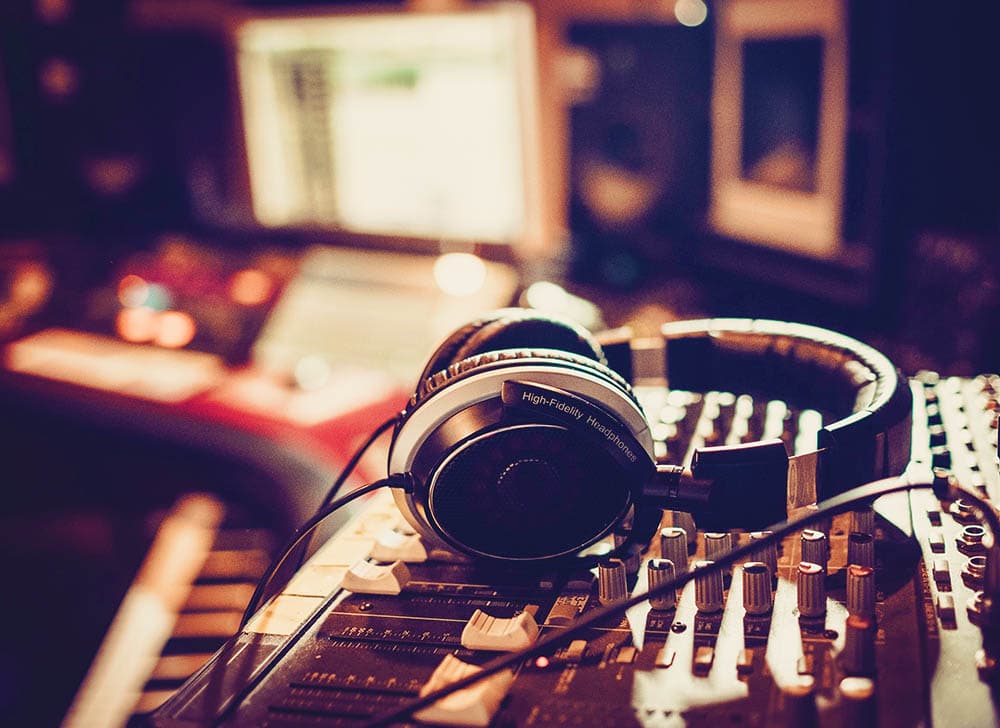 Do you dream of writing your own songs?
Do you wish to produce/record your own songs for a gift or special occasion?
Do you have lyrics a poem or a story you would like to turn into song? 
Or are you a professional singer looking to improve your songwriting skills and put together your EP?
Well, Our Songwriting and Production Program Is For You…
A Safe, Encouraging and Fun Space For You To Write, Record and Produce Your No.1 Chart Topping Single!
This 10 week comprehensive program will give you the complete experience from coming up with song ideas to mixing and balancing the sound of your recording.
You will learn how to structure everything from lyric writing and rhymes, to your song motif, hook engineering, chord progressions, audio recording, basic music production, and even sound balance mixing.
No matter what state your songs or lyric ideas are in your teacher can help you bring them to life.
Our songwriting and production program follows a similar term of 10 weeks but you will end the term with a song you have written, recorded and are ready to perform at our end of term concert.
This course is for all ages and abilities and our incredible teacher Ryan will tailor his approach and the acitivities to suit yours or your childrens needs. Ensuring you get the songwriting results you are looking for.
Your Teacher for Your Songwriting and Production Program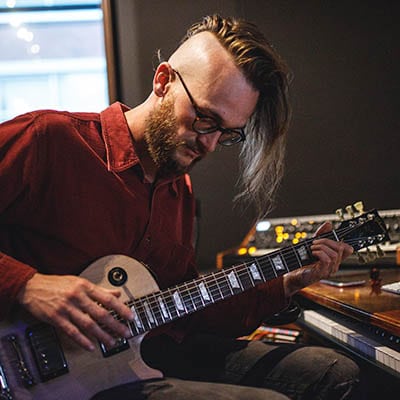 Our awesome teacher Ryan will be working with you to write, produce and record your songs.
An incredible singer/ performer/producer in his own right. Ryan will support you through the creative process with ideas for lyrics, pulling together riffs and accompaniment to produce a powerful song you will be proud of and excited to share with friends and family in 10 weeks. You will be in incredible safe and knowledgeable hands with Ryan. 
Ryan is really excited to host you and help you start your songwriting and recording journey!
Who Is Ryan?
Ryan has been writing, performing, arranging, recording, and producing music from the age of 15, and now has 21 years of industry experience including international performances in over 25 countries. He is a passionate, and friendly teacher, keen to see his students grow in their love of music, performance, and self expression. On top of tutoring guitar, ukulele, and live looping, Ryan offers personalised music production & recording packages for his students to experience first-hand the journey from songwriting to streaming. With production credits under his belt which have earned a place on popular, official Spotify playlists, students have the rare opportunity to be empowered by learning how to build their ideas into fully produced songs with as little equipment as a laptop, a USB audio interface, and a microphone. Ryan's holistic approach helps you understand your creativity above & beyond your instrument of choice. Whether you want to sequence a drumbeat, write the next hit song, or just nail your favourite guitar riff, Ryan has you covered.
Some of Our Previous Students Songs and Performances
We are Excited & Honoured to Support You
In Bringing Your Story To Life!
Please fill in the form on the right and one of our team will be in touch to discuss the course and find a time that best suits you.
Our Songwriting and Production Class is a 10 week program. Following the NSW School Term.