Our Junior Singers Group Singing Classes
For Children aged 6-11 Years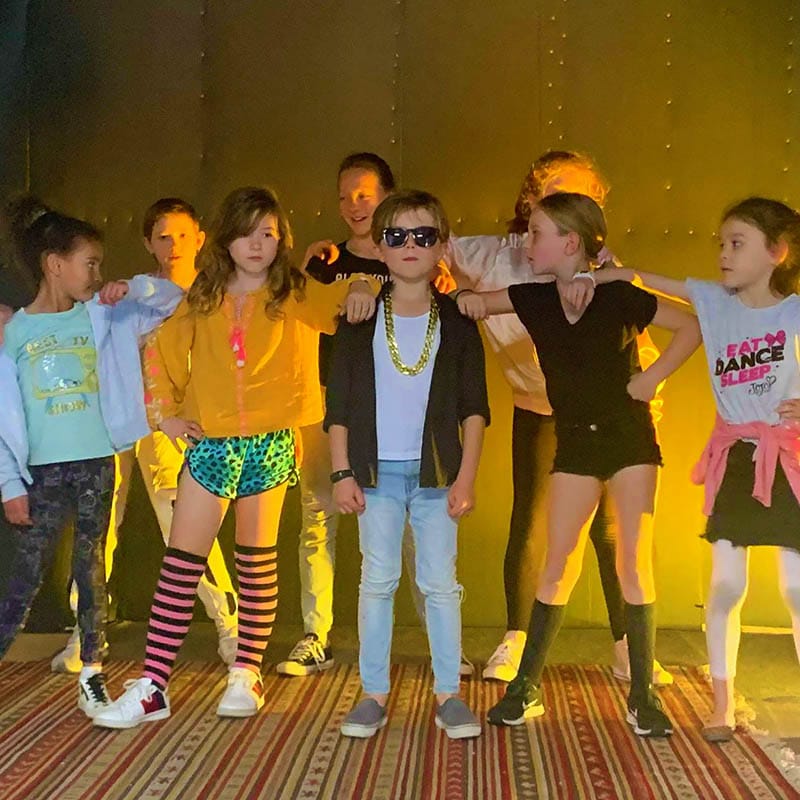 We know all children love to sing and express themselves through song and dance.
Group singing classes can be a fun, easy introduction to the performing arts. A great opportunity to test the waters and give singing, performance and movement a go before having private lessons.
But group singing classes can also be a great accompaniment to private lessons building upon techniques learned and developing new skills in harmony and group dynamics.
This is Why We Created
Our Junior Singers Group Singing Classes…
A Safe, Encouraging and Fun Space For Your Junior Singer to Blossom
Junior singer group singing classes are a great opportunity for your child to further develop their skills in the performing arts.
 These classes are 60 minute group singing classes packed full of fun singing activities.
In these classes we delve deeper into various avenues associated with singing such as musical theatre, drama and dance/movement.
Promoting risk taking alongside sharing the space with likeminded passionate young children can enhance your child's confidence in all aspects of life, whether or not they choose to pursue the arts in the future.
Our supportive and encouraging environment allows for your child to have the freedom to speak their mind and provide input into which songs they want to sing and what dances they want to try.
As well as the ability to communicate with other students to develop a performance for the end of term showcase.
 All the time building your children's confidence and trust in themselves.
A Key Aspect Of These Group Classes will be
Our Specially Designed Childrens Scales…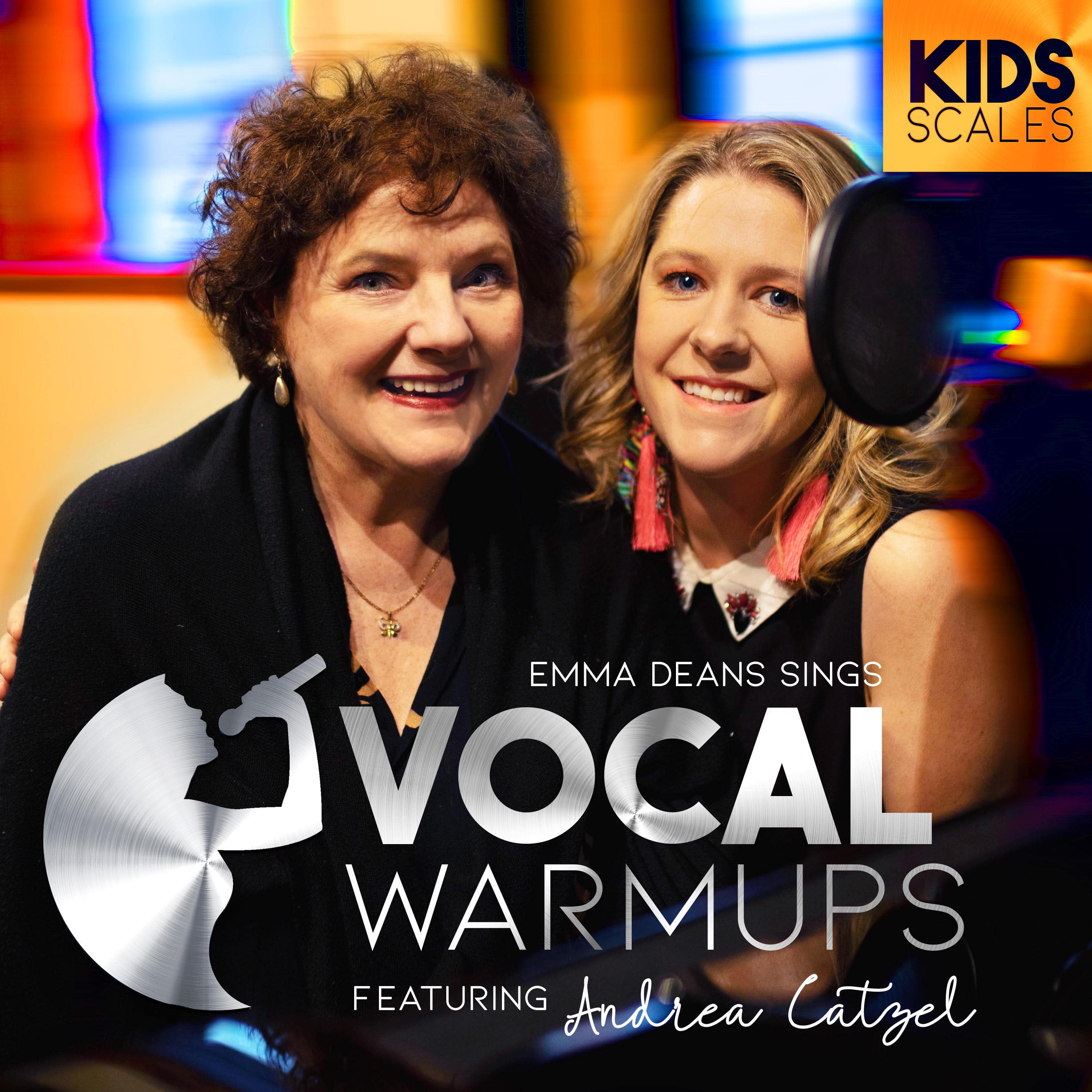 Developed in collaboration with world renowned vocalist Andrea Catzel, Emma Deans Sings Vocal Warmups (Kids Scales Edition) is the perfect accompaniment to your Group Singing Classes. These scales are used at the beginning of every class at Emma Deans Sings Singing School and are recommended to be used as part of your daily practice.
These scales are designed especially for new singers and children to develop the specific fundamental skills required to sing any song, expand your register and improve your tone.
Your Teacher for Your Little Singers Group Class is…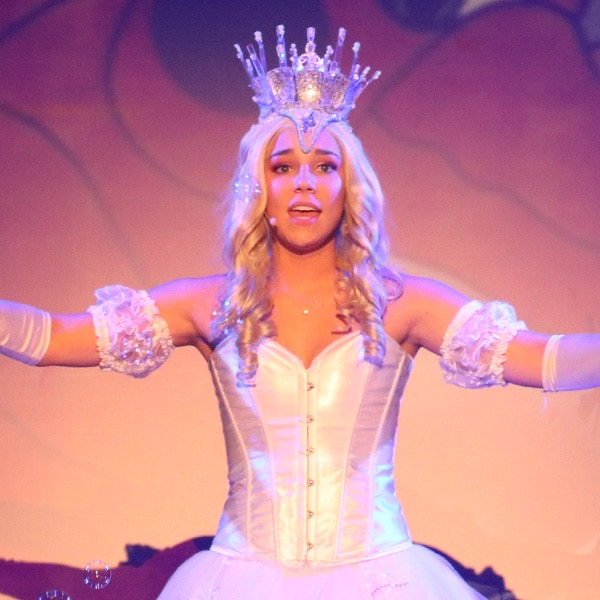 Our wonderful teacher Emily will be leading our Junior Singers Group Singing Classes.
An incredible singer in her own right. Performing in musicals and lighting up the stage from a young age. Your Junior Singers will be in incredible safe and knowledgeable hands with Emily. (They may be even a little awe struck when they hear her sing)
Emily is really excited to host your Junior singer and help them start their journey to the stage the same way her teacher once helped her… 
Who Is Emily?
A passionate, experienced and committed performer who leaps enthusiastically into all opportunities that present themselves. Her desire to perform began at the young age of 3 where she began dance lessons at Davin Griffith Jones School of Performing Arts, since then she has trained at 5 different dance schools including The Next Step Performing Arts in a multitude of styles. Her development in dance encouraged her to move towards a more holistic approach to performing arts and she began private singing lessons in 2008 as well as participating in various drama groups and classes. In 2011 Emily tried out for her first musical 'Oliver!' with Packemin Productions and gained a place in the children's ensemble. This experience sparked her interest in musical theatre and she has, since then, been involved in over 20 musicals with both lead, supporting and ensemble roles. Her professional musical theatre debut was the production of Chitty Chitty Bang Bang at the capitol theatre in 2012/13, where she learnt a lot about the professional world of performing arts. More recently, Emily has been involved in Shrek the Musical, Cats, Les Miserable, Annie, Mary Poppins, Beauty and the Beast, Back to the 80s and Joseph and the Amazing Technicolour Dreamcoat. This year Emily was fortunate enough the play the role of G(a)linda in the Riverside Girls High School production of 'Wicked'. Emily has recently finished the HSC (2019) and was voted to obtain the leadership role of Performance Captain at her school. This role required her to run and organise the weekly school choir and support young performers at her school in reaching their potential and building confidence. Not only does Emily have a wealth of experience in musical theatre but has also been in a number of professional dance shows and shorts films. Both of her short films 'Mother' and 'Baby baby' were selected for the Melbourne International Film Festival in 2015 and introduced her to other exciting areas of the performing arts. In 2017, Emily was selected to join the cast of 12 girls in the Australian premiere production of 'Girls Like that' with ATYP and the following year, 2018, she was selected as a featured artist for Southern Stars 'Iconic', where she sang both solo and in group performances. Emily is only 18 years old and already has a vast array of experience in all areas of the performing arts, she is always happy to share her experience in order to assist young performers in their creative journey. She is extremely committed to helping young people develop their skills and not only grow as performers but as individuals as well.
We are Excited & Honoured to Have Your Junior Singer Join Us!
Please fill in the form on the right and one of our team will be in touch to discuss the classes and find a time that best suits you and your Junior singer!
Our Junior Singer Group Class is a 10 week program
e.g. 10 x 30 minute Group Classes of up to 7 kids