EMMA DEANS SINGS – SINGING SCHOOL IN BALMAIN & RYDE
Book now on 0407 063 412
Join Our Big Hearted Community
Of Soulful Singers…

WELCOME TO EMMA DEANS SINGS! THANK YOU FOR STOPPING BY!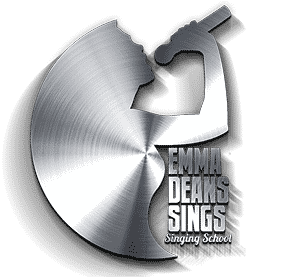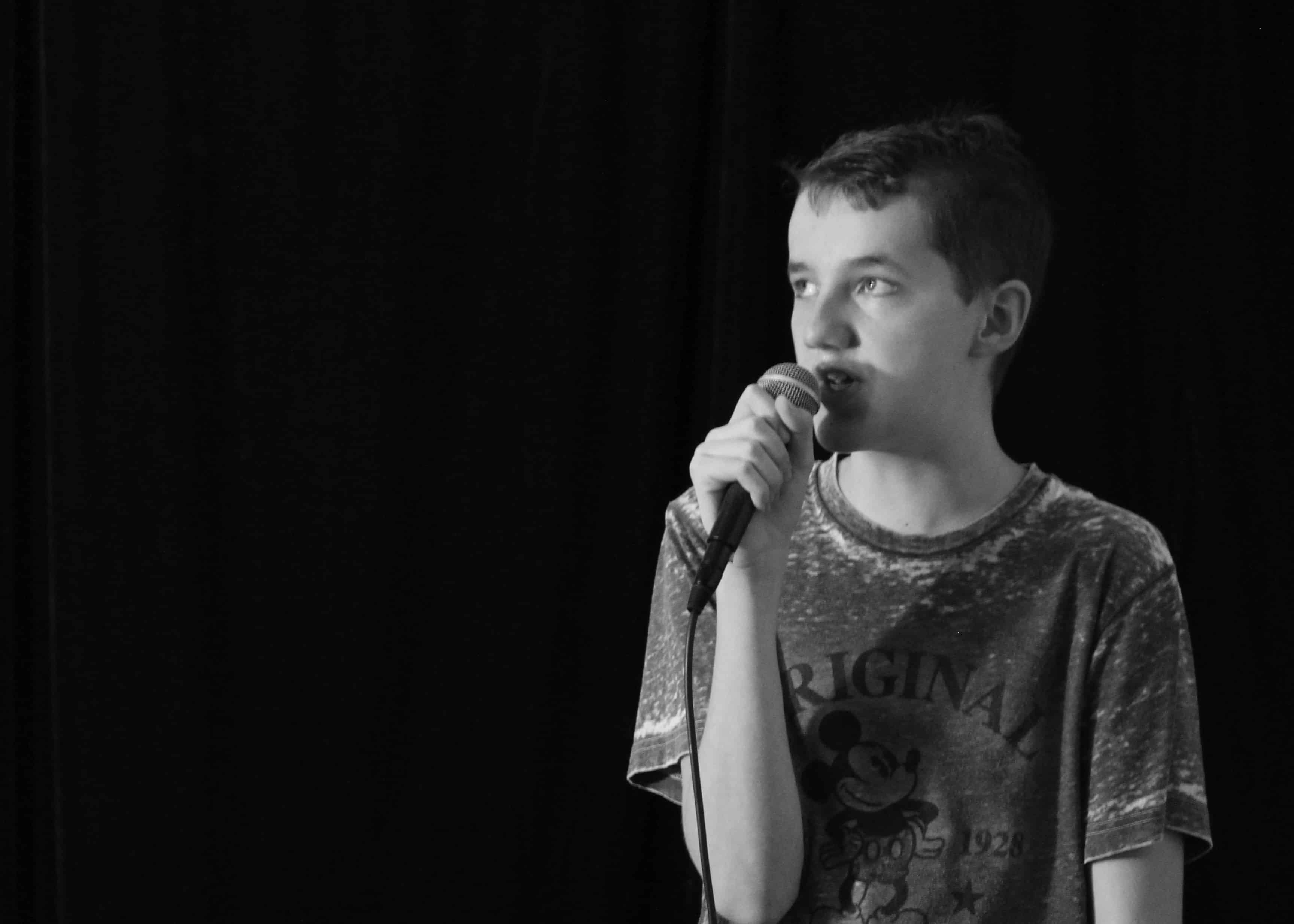 A Singer Songwriter...
A Rocker...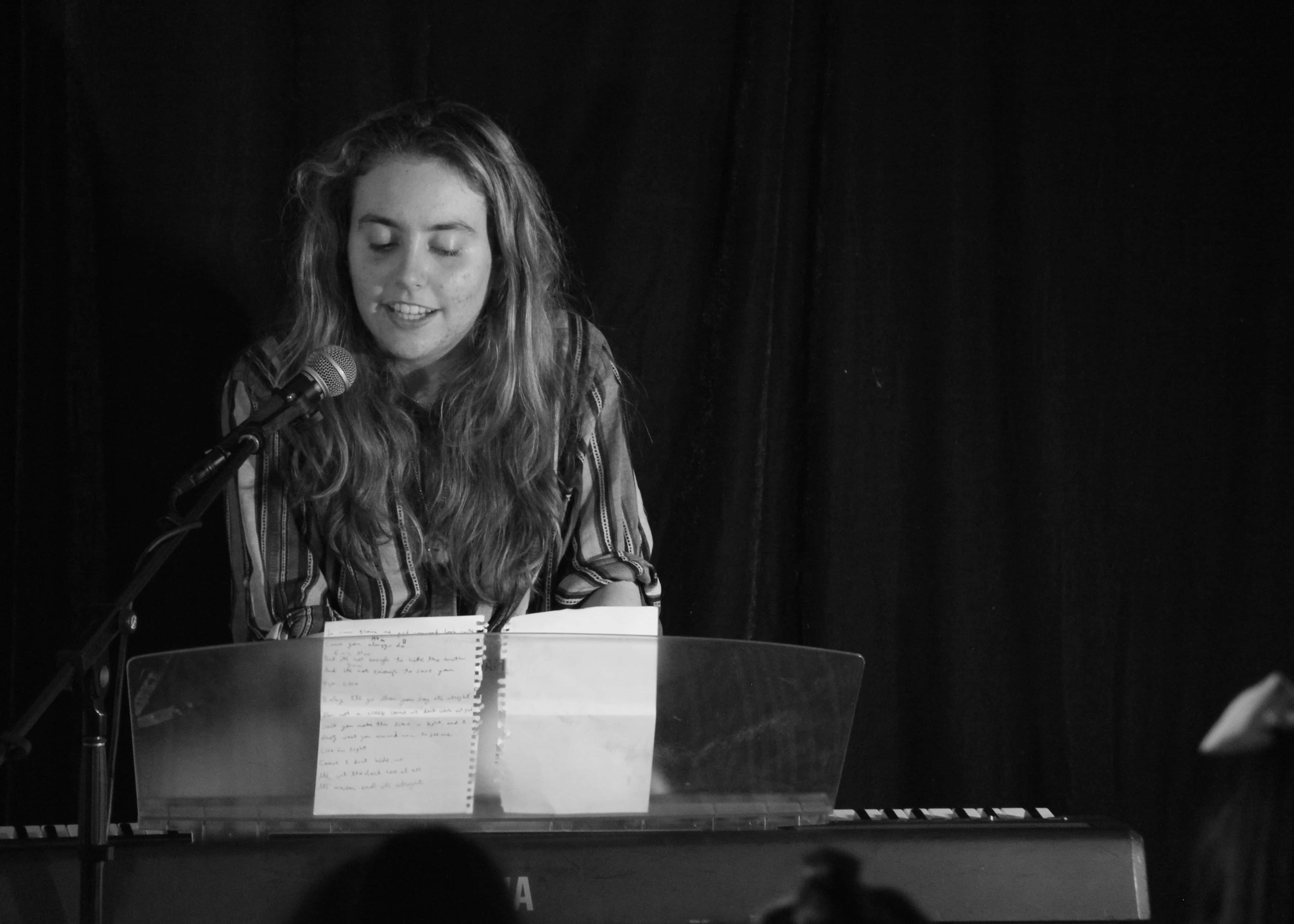 A Little Indie...
A Sultry Soul Diva...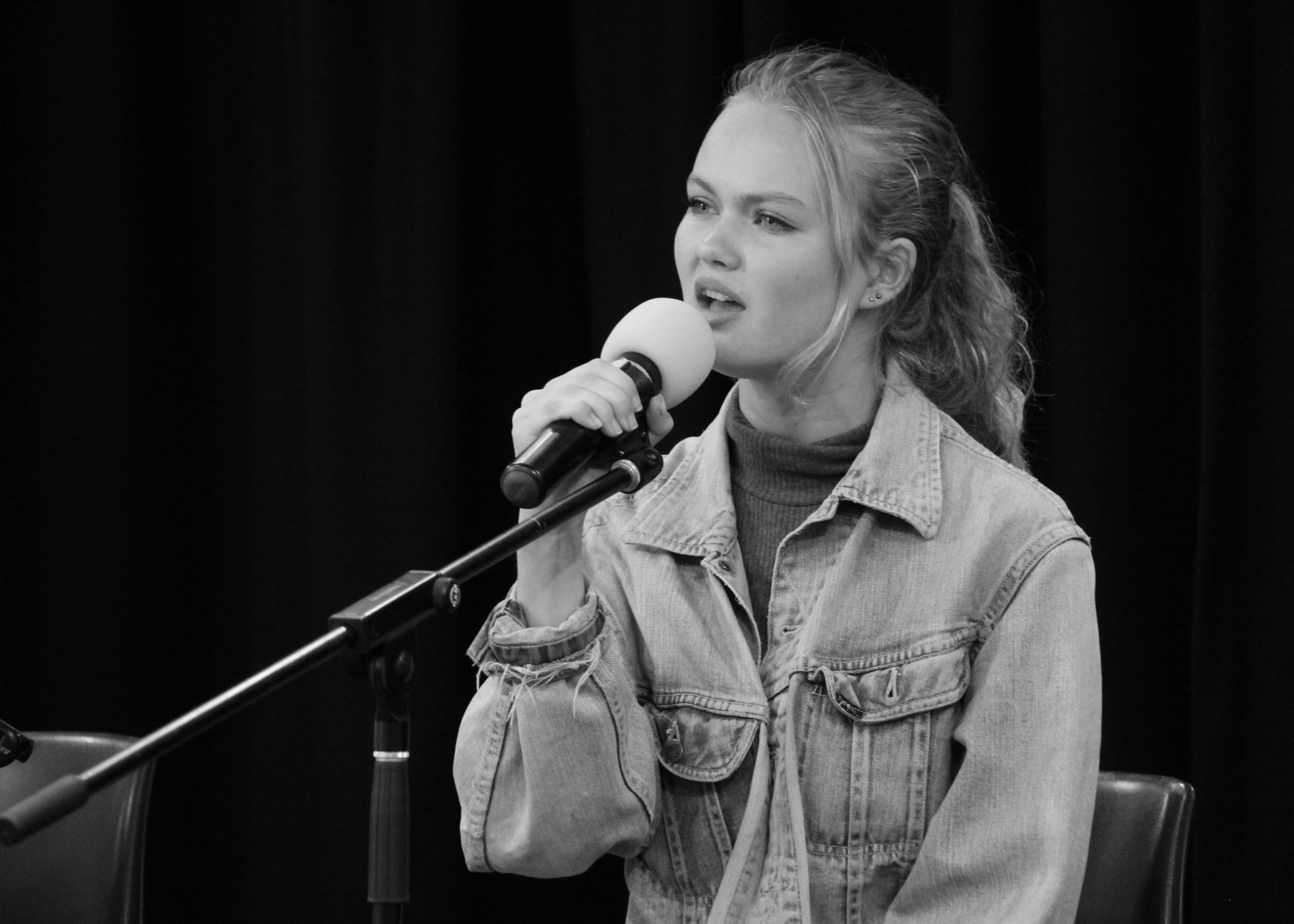 A Jazzy Songstress...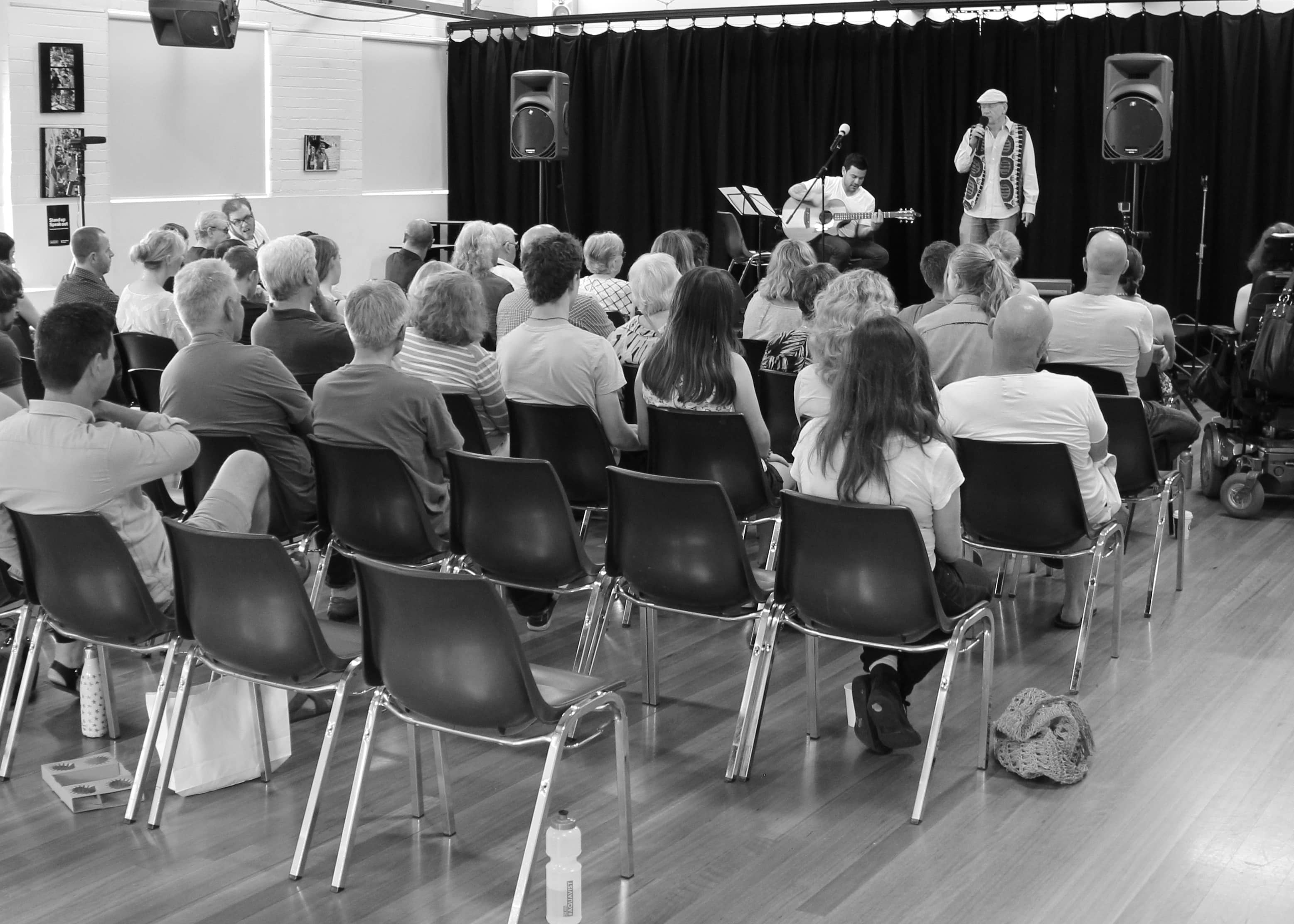 A Blues Crooner...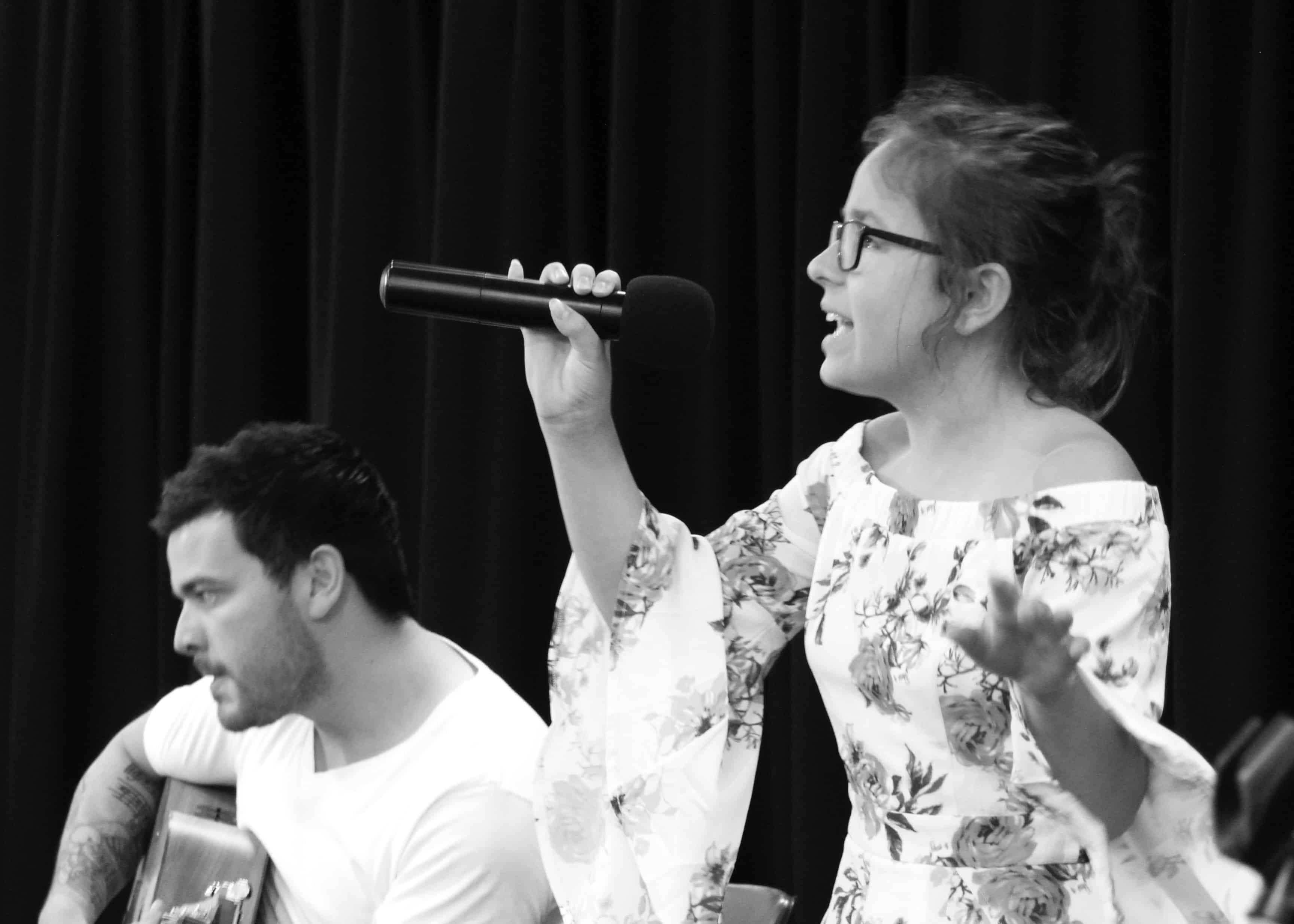 An Upcoming Star...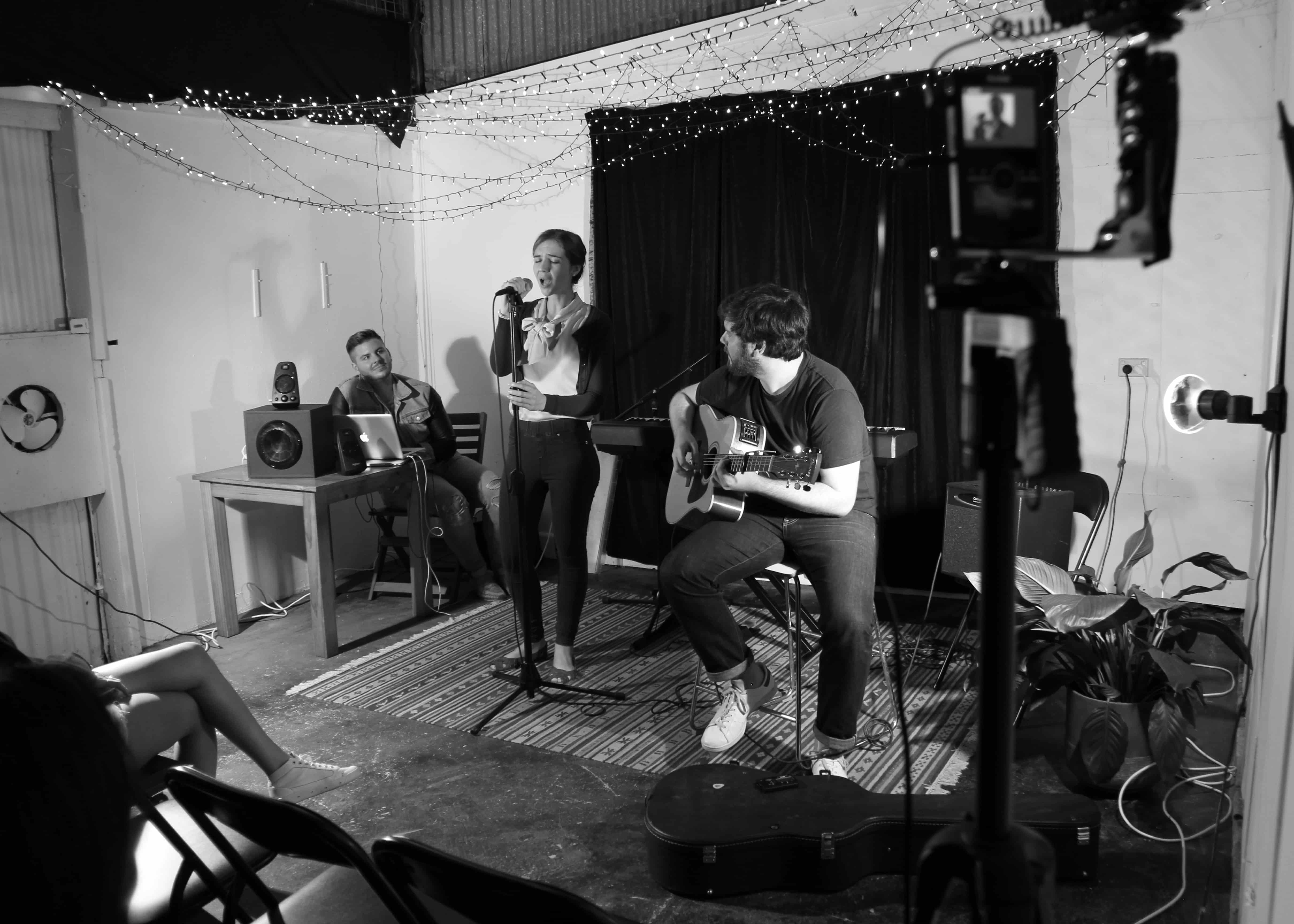 A Couple that Sings Together...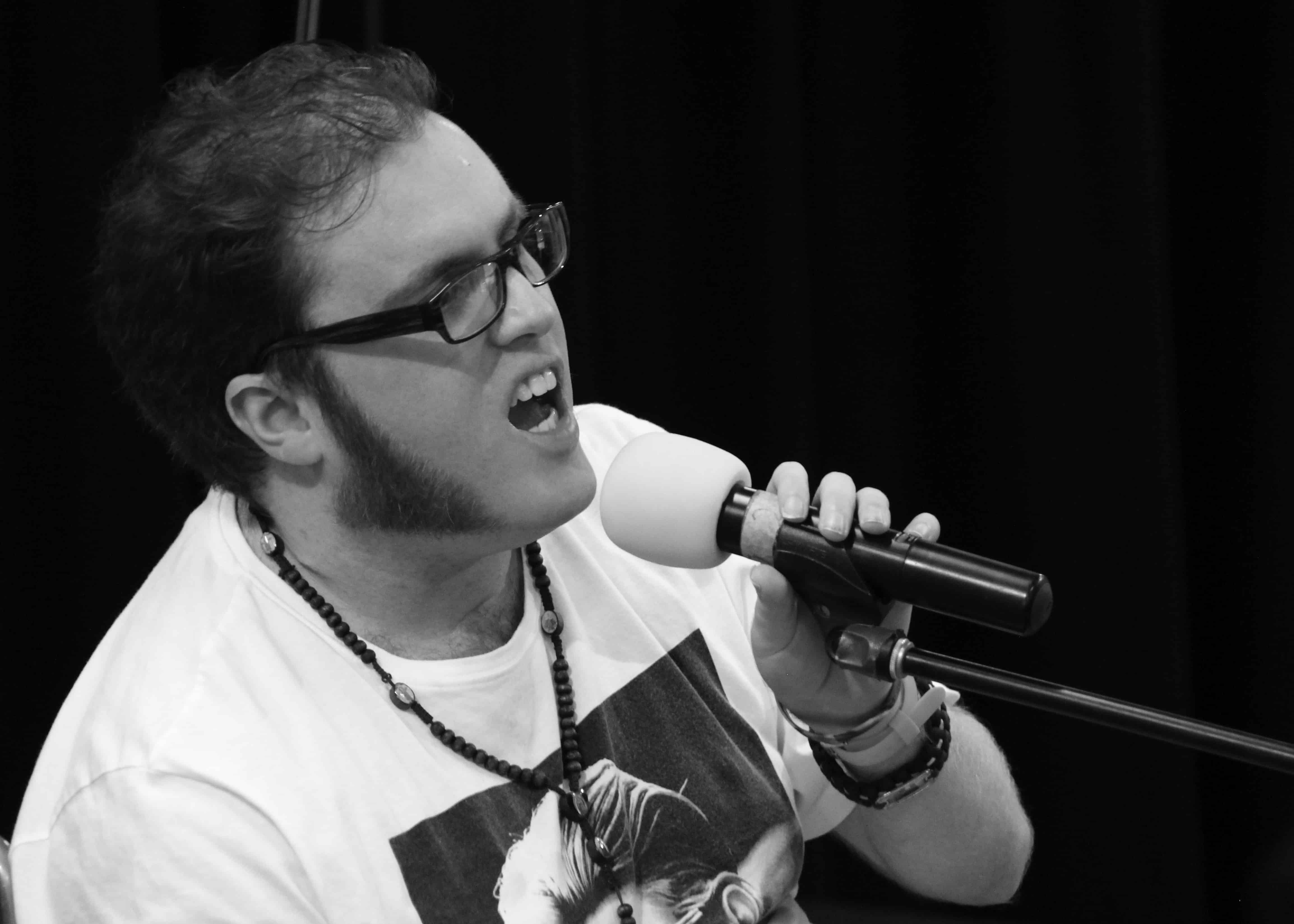 A Rock God...
…Then you have found the right singing school…
SEE BELOW TO GET $25 OFF YOUR FIRST ONE HOUR LESSON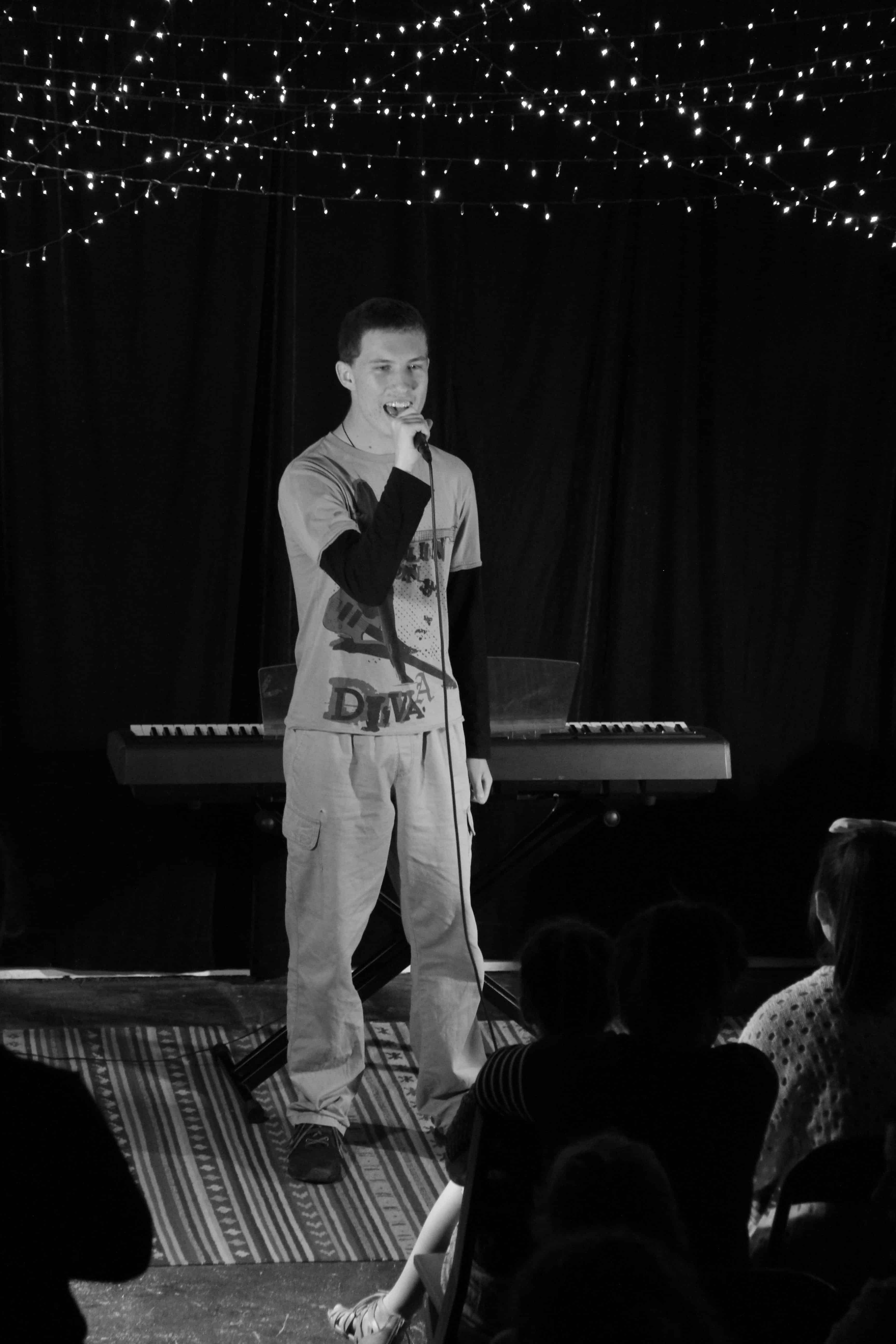 Here at EmmaDeansSings
We Are Passionate About
Helping You
Reach Your Singing Goals.
Whether it is:
You want to sing at a wedding, engagement or special occasion (it may be simply singing HAPPY BIRTHDAY in tune!)

You would like to wow your friends or colleagues at karaoke or that special work do

You are ready to push through your anxiety, improve your confidence, presence and public speaking skills (step into your vocal power)

You are already a powerful performer but you are looking to step up to that next level maybe secure that part in ( a musical/show) or blow them out of the water at your next audition (of the voice) or have more range and power in your voice

You have finally got the courage to do something new and exciting for yourself

A significant life event finally pushed you to explore outside your comfort zone

You used to sing before but your career or kids got in the way and now you want to bring it back into focus

You have vocal issues that you are looking to resolve e.g. losing your voice, voice breaks, voice becomes weaker with age, poor breathing technique, voice too loud and needs control, pitch issues, voice tension, voice too soft and needs power, bring more colour, tonality and flavour to your voice

OR maybe you are just looking for a cheaper form of therapy
We will help you achieve and surpass your expectations
We understand what it means for you to get up the courage…
…take the leap and to book your first singing lesson. We endeavour to make it an easy, safe and empowering experience.
Our passionate and supportive teachers (who are all professional performers in their own right) create a safe and supportive environment.
Where you will find it easy to find your voice, grow its power and strength and express yourself fully on stage.
We also know how important your singing teacher is…
…the need for you to trust them fully. To allow you to let your guard down and express yourself openly. Building trust in yourself and your own abilities as a singer. Building your confidence and helping you reach your singing goals.
We all became teachers for this very experience!
That one teacher who believed in us and supported us to become the singers we are today.
…We will be that teacher for you!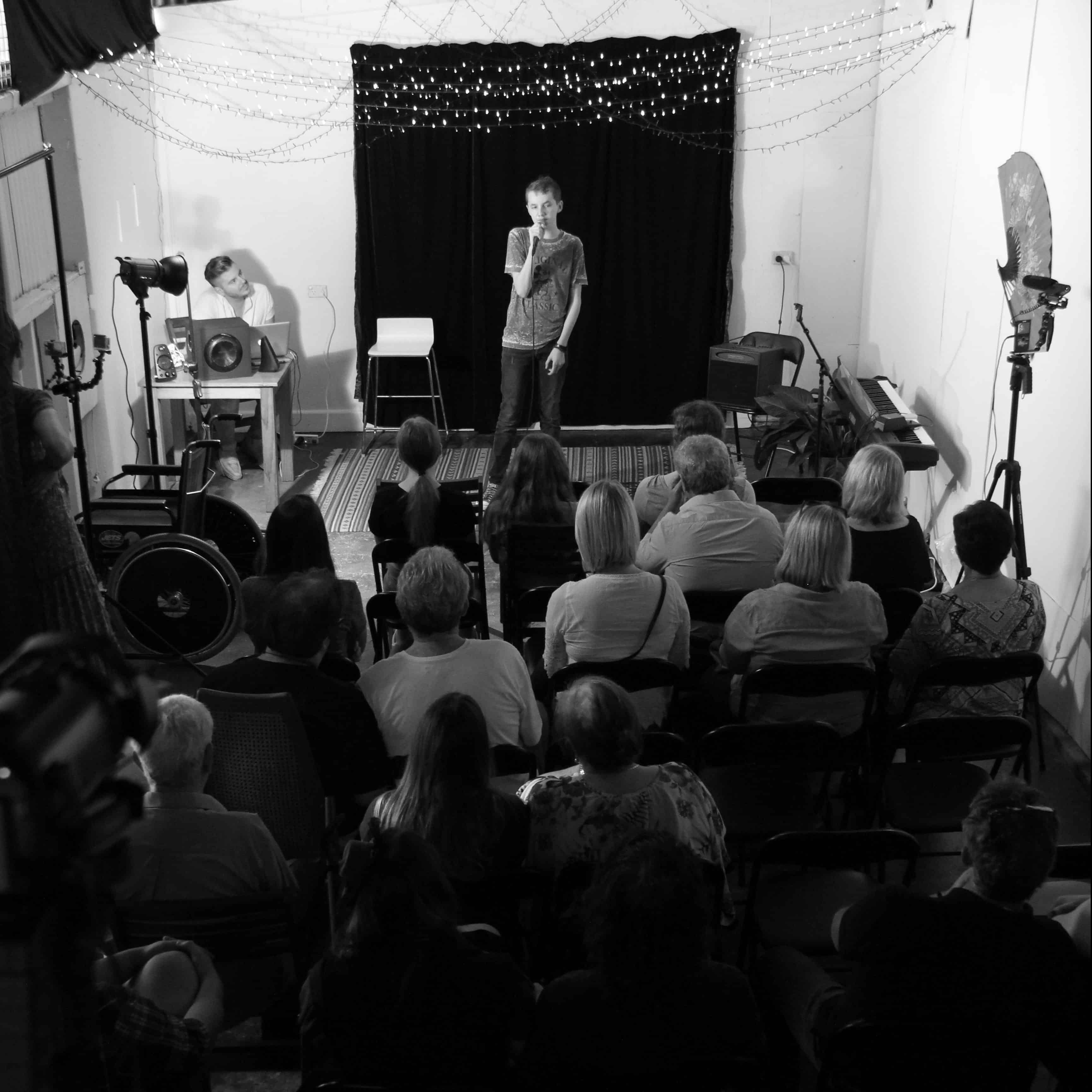 If it sounds like you have found your home for your singing lessons.
Then we want to make it easy, safe and empowering for you to go from where you are now to singing on stage in front of your peers in 10 weeks from today…
Use the form on the right to contact us and receive a voucher for $25 off your first hour lesson.
We know that you can have some niggling fears and worries about who your teacher is and what to expect in your first lesson so we will also send you the following:
3 videos of interviews with our teachers so you can meet the team and put your mind at ease
A special video lesson that was recorded to give you the experience of having a lesson with us
Also see videos of our students performing at previous performances at the New Theatre, 107 projects, The Shed, Tokio Hotel and The Redfern community centre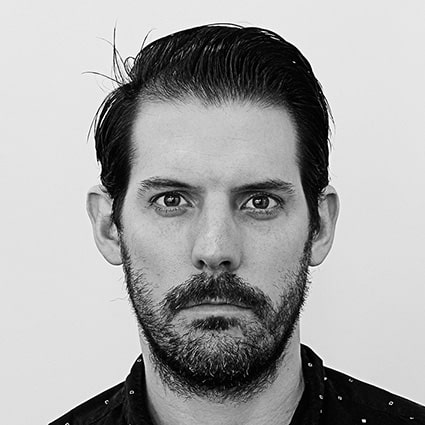 Emma is easy going, extremely supportive, and is a great teacher, She really knows her stuff! and creates a real safe and fun space to learn and express yourself, let that awesome voice out you may have been hiding!
Paul Telling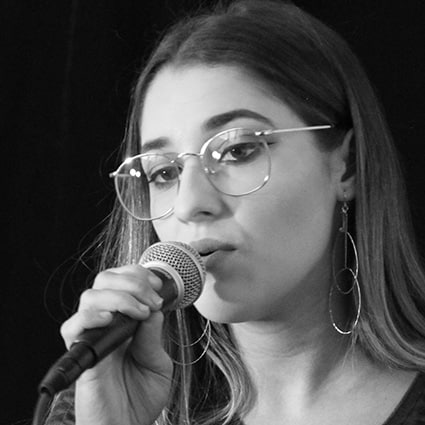 Other than a love for singing and music, I had pretty much no experience as a singer prior to starting with Emma 2 years ago, she has completely transformed my abilities as a singer and performer. Emma coached me through my HSC Music I course helping strengthen my vocal technique, stage presence, song choices to suit and enrich my voice and style and also connected me with amazing musicians. One of the most valuable things Emma helped me overcome was my performance anxiety and nerves as she taught me how to communicate with the audience and have fun on stage. Nothing seems to be off the cards or out of Emma's reach when it comes to new and creative ideas, and the concerts she hosts for her singing students are always so fun, and everyone has a go in such a fun environment. Throughout the HSC I've seen my performance and vocal abilities improve from coming last in my class to now achieving a band 6 (highest band) and an incredibly high rank within my class. Singing with Emma has completely widened my scope, perception and technique as a singer and I have felt myself develop a more unique style and an even greater love for singing, music and performing.
Alex Gouskas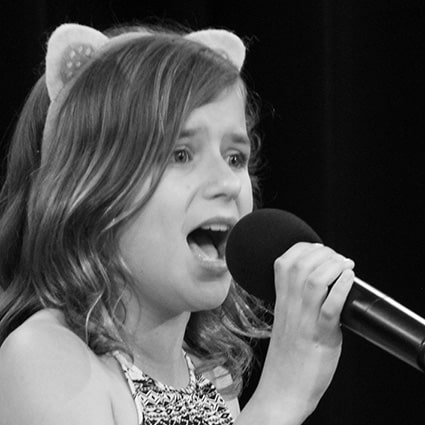 My daughter was 7 years old when she started lessons with Emma Deans. I searched high and low for a teacher that would be guided by my daughter's interests and unique ideas. I hit the jackpot with Emma. She's been terrific in helping Deme become the burgeoning performer she desires to be. The concerts are always heartwarming and showcase all ages and all abilities of students in the singing school. Deme started working with Luke when she was 11 years old. He brings the best out in her by making her feel comfortable while getting her to work hard at the same time. I recommend Emma Deans Sings to anyone, any age.
Emma (Dems Mum)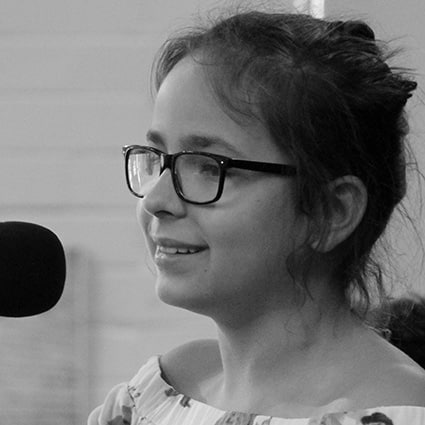 Emma teaches my nine-year-old daughter, Saskia. Saskia absolutely adores her weekly lesson. Emma has taken her a long way in one year. The environment is relaxed and supportive, but the lessons are also aimed at extending and challenging students. The concerts are a great way to see what the students have achieved and give them the chance to perform. Highly recommended.
Taras 
Emma is proof that singing is something that can be learned! She has made an amazing difference with my son (age 13), not only with his singing voice, but also his confidence. What I love most about Emma is that she is able to see and nurture to fruition the best in a person's abilities. My son loves his singing lessons with Emma, and it is quite amazing to see how far along he has come in such a short period of time.
Kimberley 
Lara Andallo
Lara has been with us 3 years and though she was a talented dancer she was unaware of what was possible with her voice. With our help and her unwavering drive and determination, she has transformed into a Top 20 Triple J artist and is on her way to being a world wide phenomena!!
Gailla aka Gabi Brown
Gabi has been with the school 2 years. Always an original and alternative singer. She is destined for big things! This is her debut single released in 2017!
Naomi Sequeira
Naomi was an extremely talented and beautiful student of ours when she landed a gig on the Disney Channel. She is now a sort after young actress and performer doing movies, TV shows and Music with Disney all over the world. She stops in to the school to have a lesson whenever she is back in Oz!
Our Philosophy
We Believe In…
Supportive Stretching
In order to get better you must be pushed lovingly outside your comfort zone. We tell it like it is and will stretch you to be the singer you want to be. We believe in telling you the truth even when you may not be ready to hear it. You will grow faster and get on stage sooner!
Learning to Perform & Performing to Learn
To become a better singer… Faster… You must perform. Performing is the equivalent of having 6 singing lessons! When you are going to be on stage in front of family and friends you don't leave things to the night before like your school/ university projects. You push yourself, you practice, you learn your lyrics! You grow in confidence and your comfort zone grows with every performance.
Fun
We know singing can be daunting and fearful so the antidote to that is to have lots of fun, good cheer and laughter in your lessons. Fun with great vocal technique equals an awesome lesson!
The Student Comes First
Our school isn't about the teachers and their experience or performing (Though we are extremely proud of them and they all have truly beautiful voices! And are impeccable teachers!) What resonates with us and makes us warm and fuzzy inside is you our students and seeing your progress, growth and what you can do in your time with us. Seeing you become a great performer, hearing your beautiful voice become stronger, more powerful and you transforming into a confident happy person.
Developing You For Life As Well As On Stage
Most of you, our students, are kids to young adults. We take great passion in developing you into powerful, confident young people. Knowing who you are, having self-awareness and a strong voice that is heard. Through growing your confidence as a singer you will be more comfortable in your body, be listened to more, have greater mindfulness and presence and everything you learn will make a difference to your personal life.
Anyone Who Can Speak Can Sing
It is as simple as that. If you can speak you are able to sing. In fact most of the time when we learn a new song we start by speaking it through to the music.
Exploration Helps You Find Your Own Style
We help you explore your voice and musical style by opening you up to many different genres and eras of music. Ones that you may have not even heard of. Our university qualified teachers also help you explore even more deeply into the music. This builds a strong broadly explored platform for you to bounce off and become a well-rounded singer. Finding your own sound, style and character one that is uniquely your own.
EMMA DEANS SINGS – SINGING SCHOOL IN BALMAIN & RYDE
Book now on 0407 063 412
Our Teachers Are All Professional Performers…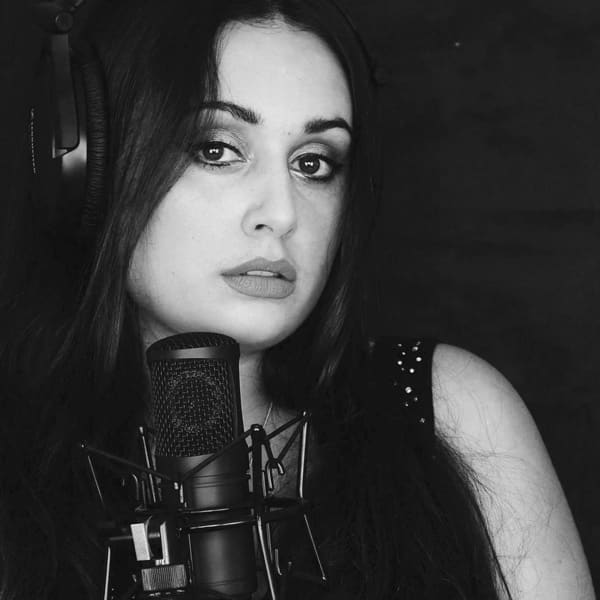 Tina Alcorace
Born as Tina Alcorace on July 30th 1992, Tina is one of the up and coming leading vocalists in Australia. Since the age of three Tina has been working hard towards achieving her dream of being an artist. Whether it's being a part of a musical, rehearsing for gigs, entering major talent competitions or auditioning for big productions, Tina has no intention of stopping now.
Tina has developed her skills in singing and song-writing and in 2011 released her first independent R&B/Pop EP on iTunes. Her hard work, determination and drive has given Tina the chance to work and meet some of the most talented people in the industry such as Michael Buble, INXS and Jessica Mauboy just to name a few. In 2012 Tina was selected to be a part of 'Hot 30's Countdown Young Talent Team' by 2DAY FM's (KIIS 106.5) Kyle and Jackie O Show and had the privilege to work alongside John Foreman, Chucky Klapow, Manni Carella and Rob Mills. In 2013 she won the 'Music Superstar' category of the Acer Team Unlimited competition supported by Acer . In 2017 Tina had the privilege to be a part of the Top 40 of the Megastar International Competition hosted by Usher Raymond. Tina has appeared and performed on various TV programs such as Australian Idol, Australia's Got Talent, XFactor, Young Talent Time and has appeared on Channel Seven's Home and Away. Recently, Tina was a part of the Top 130 on The Voice Australia Season 4 singing in front of Delta Goodrem, Ricky Martin, The Madden Brothers and Jessie J.
Tina has always had a passion for singing and entertaining an audience. Trained by the best in the business, Ken Tamplin Vocal Academy has fine-tuned Tina's voice over the years, making her a force to be reckoned with.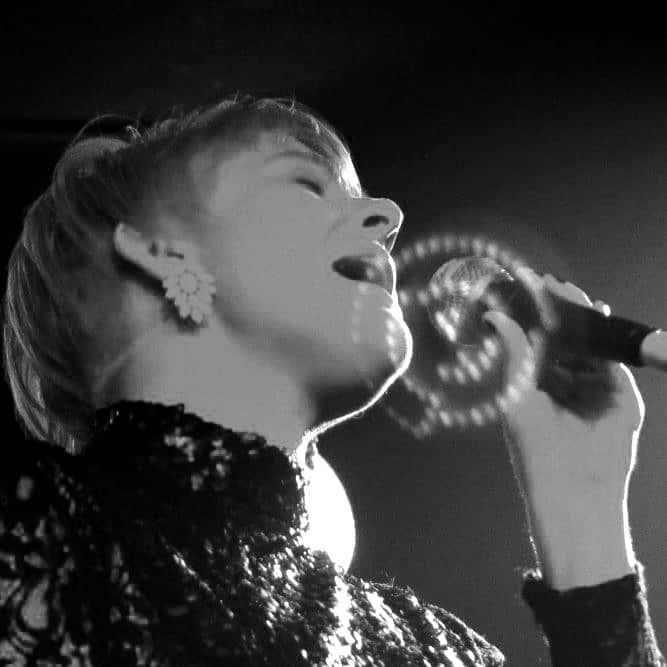 Emma Deans
Seeking out the training to accompany her passion, Emma took private lessons throughout her teens, going to anyone who could teach her something new. The desire to share what she was learning soon became overwhelming, and she began giving her own classes from the age of 18, continuing to teach throughout her degree in performance at the University of Western Sydney. The techniques she absorbed during that time – including classical and music theatre technique, Alexander technique, forward technique, speech level singing, improvisation techniques and performance and anxiety training – enabled her to develop a distinctive style as a vocal coach, and develop a unique series of workshops, focused not just on how people sound, but on how we all "perform" in our everyday and working lives. As a result Emma has been asked to work closely with a range of organisations and initiatives, from large companies in the corporate sector to youth groups from disadvantaged backgrounds, combining her passion and expertise to achieve inspirational results, whether it be lifting profits and refining the skills of sales people or filling young hearts with fire and self-belief.
In 2005 a fun experiment with 3 of Emma's friends from University led to the formation of an acapella group called "Kaya" for a TV talent audition. The all-girl group quickly became a national sensation, making it through to the final stages of the show (4th place on X Factor) and embarking on a series of sold out concerts across the country. Emma soon found herself living the life of a busy musician, with frequent appearances on ABC radio and collaborations with artists like Jimmy Cliff, Renee Geyer, Lior, John Butler and Human Nature. She has recently returned from her first series of shows in New York, including a showcase for The Lumiphonic Creature Choir at the Union Square pavilion in Manhattan, and is set to release her debut record as a solo artist later this year.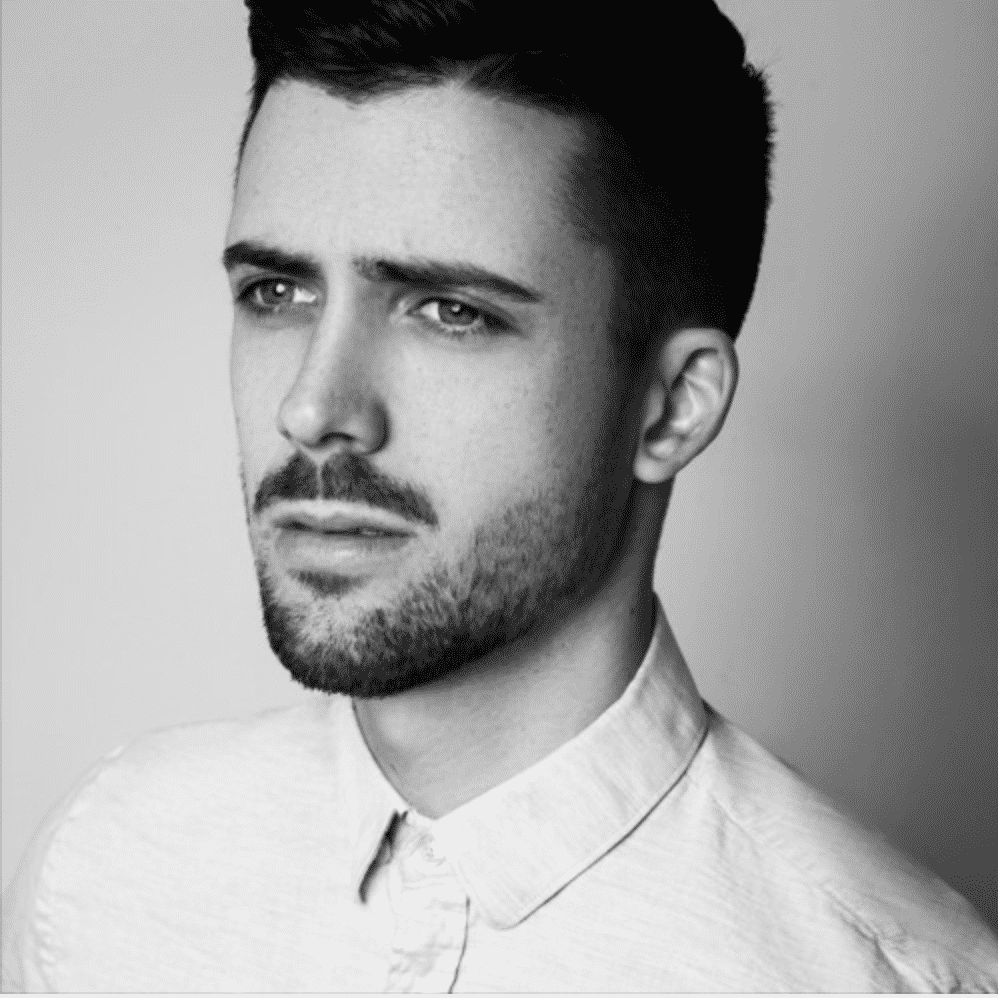 Andy Hopkins
"As a talented vocalist, lyricist, multi-instrumentalist, songwriter, producer and mixing engineer, Andy Hopkins is a creative enigma. Beginning on the piano at the age of 3, he quickly fell in love with all things music; but it wasn't until he stumbled upon his fathers guitar at age 10 that he found his calling, and began writing and singing his own songs.
He went on to receive a scholarship at John Curtin College of the Arts, studied audio engineering at SAE, and later a bachelor of Jazz Performance at the prestigious WA Academy of Performing Arts (WAAPA), all the while running his own music school. He wrote hundreds of songs in his late teens, and played in several bands – one of which, hiphop group UpnUp, found significant success, supporting the likes of Macklemore.
However, it wasn't until 2014 after some time in London, when he released his first solo single 'I Wish (You Were Mine)', that his name became known the world over. The single has since been streamed over 6 million times, and gained him a devoted following. In 2018, he began writing and producing for other artists, eventually capturing the attention of Universal and making the move to Sydney"