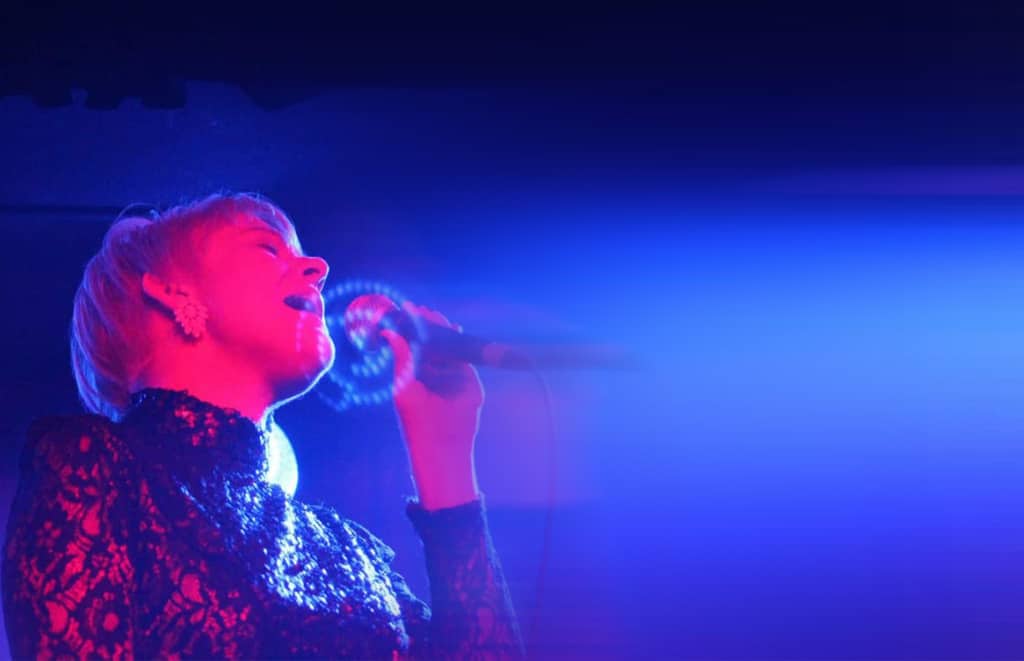 …in a Lounge Room in Balmain Emma Deans taught all walks of life the joys of singing and the power and confidence that comes from learning how to use your voice and perform on stage.
Being booked solid for years and with her first child on the way it was time to expand and grow the business taking on two teachers and a second studio. Taking calls from her hospital bed baby in tow. Emma Deans Sings Singing School became a reality.
Now with 5 incredible teachers, 2 studios, a 4 year old diva of a daughter and some incredible singing, confidence building and creative offerings.

Emma Deans Sings continues to teach all walks of life how to unleash their voice and creativity in a safe and supportive environment. 
Emmas Biography
Seeking out the training to accompany her passion, Emma took private lessons throughout her teens, going to anyone who could teach her something new. The desire to share what she was learning soon became overwhelming, and she began giving her own classes from the age of 18, continuing to teach throughout her degree in performance at the University of Western Sydney. The techniques she absorbed during that time – including classical and music theatre technique, Alexander technique, forward technique, speech level singing, improvisation techniques and performance and anxiety training – enabled her to develop a distinctive style as a vocal coach, and develop a unique series of workshops, focused not just on how people sound, but on how we all "perform" in our everyday and working lives. As a result Emma has been asked to work closely with a range of organisations and initiatives, from large companies in the corporate sector to youth groups from disadvantaged backgrounds, combining her passion and expertise to achieve inspirational results, whether it be lifting profits and refining the skills of sales people or filling young hearts with fire and self-belief.
In 2005 a fun experiment with 3 of Emma's friends from University led to the formation of an acapella group called "Kaya" for a TV talent audition. The all-girl group quickly became a national sensation, making it through to the final stages of the show (4th place on X Factor) and embarking on a series of sold out concerts across the country. Emma soon found herself living the life of a busy musician, with frequent appearances on ABC radio and collaborations with artists like Jimmy Cliff, Renee Geyer, Lior, John Butler and Human Nature. She has delivered shows in New York, including a showcase for The Lumiphonic Creature Choir at the Union Square pavilion in Manhattan. Released her debut album in 2013 under the band name "Daughter of Dynamite" and recently performed with The Lumiphonic Creature Choir at the Sydney Opera House.